Supporting charities with evidence gathering tools
We have developed a range of online resources to help clients gather and record evidence. ONRECORD is suited to the clients of any charity that:
Helps and supports clients with ongoing problems, for example abuse, neglect, discrimination or poor service;
Helps people to secure funding from Local Authorities or other agencies where an assessment of needs is required.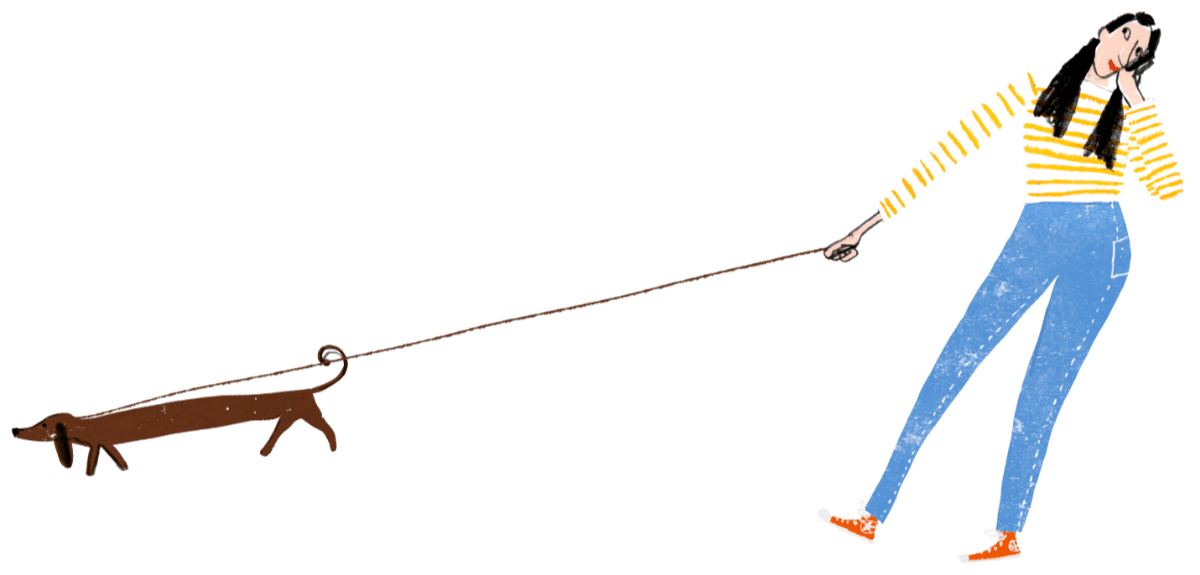 Evidence Gathering for Clients
Suffering abuse
ONRECORD is suited to gathering evidence of all kinds of abuse such as:
Domestic, emotional or verbal abuse
Coercive control
Stalking
Harassment
Bullying of all kinds
Child abuse or neglect
Child sexual exploitation
In any setting
ONRECORD is suited to clients in all kinds of settings including:
Care homes
Children's care settings
Hospitals
Schools
Clubs or other organisations
Employing organisations
Or making funding or support requests
ONRECORD is suited to clients in a wide range of difficult situations:
Adult social care
Children with additional needs
Employment issues
Housing issues
Debt resolution
Disputes over benefit claims
Racial and other discrimination
Contact disputes
Parenting
Kinship
Educational needs
Clients can use their mobile to upload a record of events and can attach photos, screenshots video, documents or voice records – all tagged for location and time – together with a seriousness/impact rating. Data is immediately uploaded in encrypted form to our database. Residents can link their accounts to you so that you can review what they're experiencing, respond to them or download their records, with attachments, as a pdf to help them prepare documents or to add to your in-house records.
Join ONRECORD Today
We help charities, solicitors, landlords and many other organisations to support their clients.
Ideal for working from home
In these new Covid 19 circumstances many of your clients will be working from home and less willing to keep office appointments. Social distancing makes normal office working a thing of the past. You may be in similar circumstances working away from the office too.
In every case where you advise a client to keep a diary, make a record of events or keep you updated with their current difficulties, ONRECORD is ideal for you to work together, minimising the need for face to face contact.
ONRECORD is designed with the issues of integrity and quality of record keeping in mind. It gives clients the tool that helps them to gather their information online to create a chronology which they share with you.
Most people stay within easy reach of their mobile phone at all times so the free mobile app makes it quick and simple for your clients to upload records whenever and wherever they need to. You have access to their records on your mobile as well, optimising communications and convenience.
Communicate with clients using the dedicated 'Advice' channel through which you can send written messages, advice and guidance, along with attachments, and work collaboratively whilst maintaining social distancing. The Advice channel provides a convenient means of communicating with clients within the app, including providing attachments, which is more secure than email.
No limit to your caseload
You can carry any number of clients in your ONRECORD caseload. Monitor their data at any time on your mobile as easily as on a desk or laptop.
Security and confidentiality
All data is encrypted in transit and the database is protected by Amazon Web Services' security features.
App settings enable:
Uploaded data to be hidden on the user's mobile device so that their records cannot be seen while still being available online;
Fingerprint and/or PIN access;
Immediate, emergency logout with the Home button;
Complete client control over who has access to the account.
Recommend ONRECORD
Whenever you have a client who has a problem that needs to be monitored, recommend they sign up to ONRECORD, download the mobile app and link their account to you.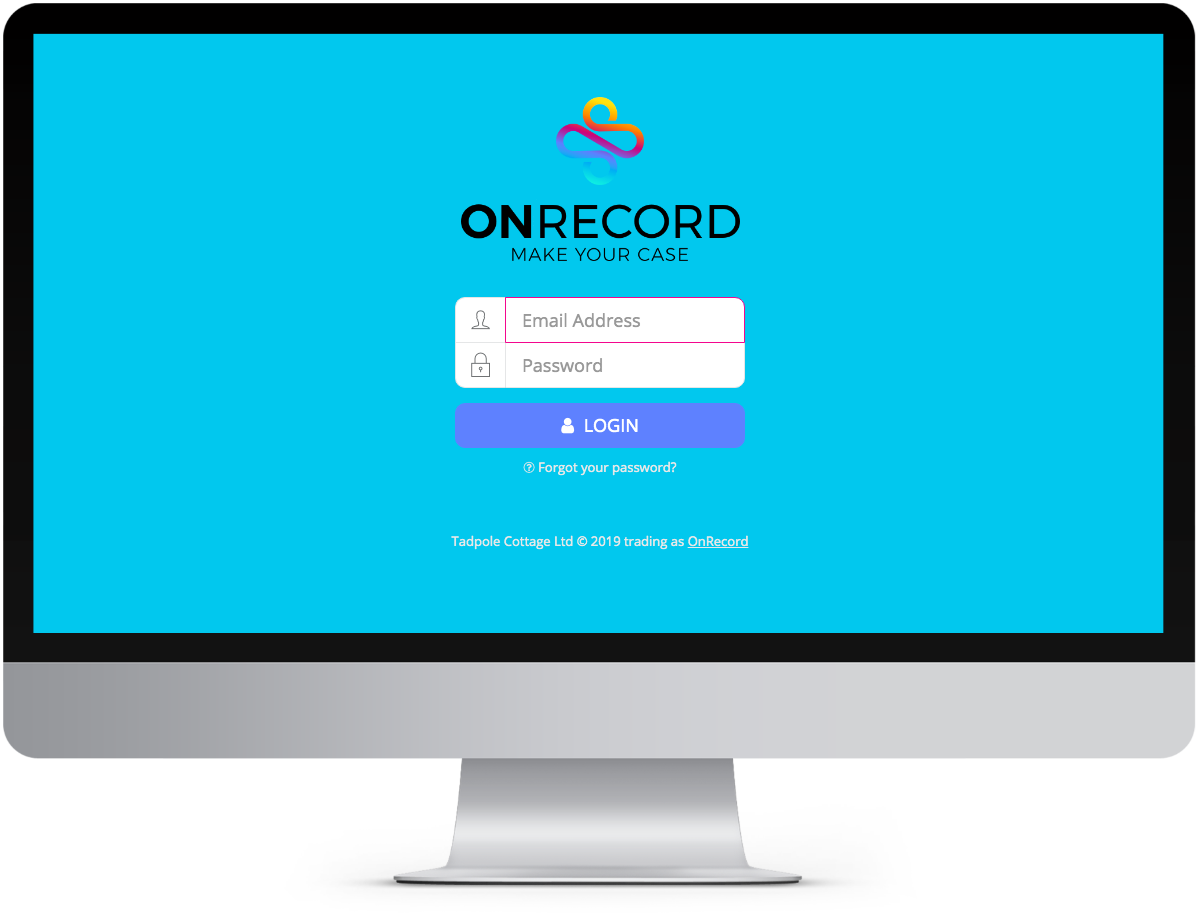 Immediate Access for Professionals
We provide immediate free access to ONRECORD for organisations and professionals who need to view their client's records. Please follow our simple registration process to connect with your client's evidence now.
Partner Programme
ONRECORD works closely with a wide range of organisations in their effort to help people overcome their difficulties. Workers can monitor a caseload through the mobile app and records can be shared with other agencies and professionals. If your organisation would like to find out more about the ONRECORD partner programme, we would love to hear from you.