Win your case by gathering convincing evidence. Without good evidence you will fail. Organise and download your evidence to act in person or to share with your legal adviser along with confidential messaging.  Our website is packed with information to help you understand the law, with guidance and links to many helpful resources.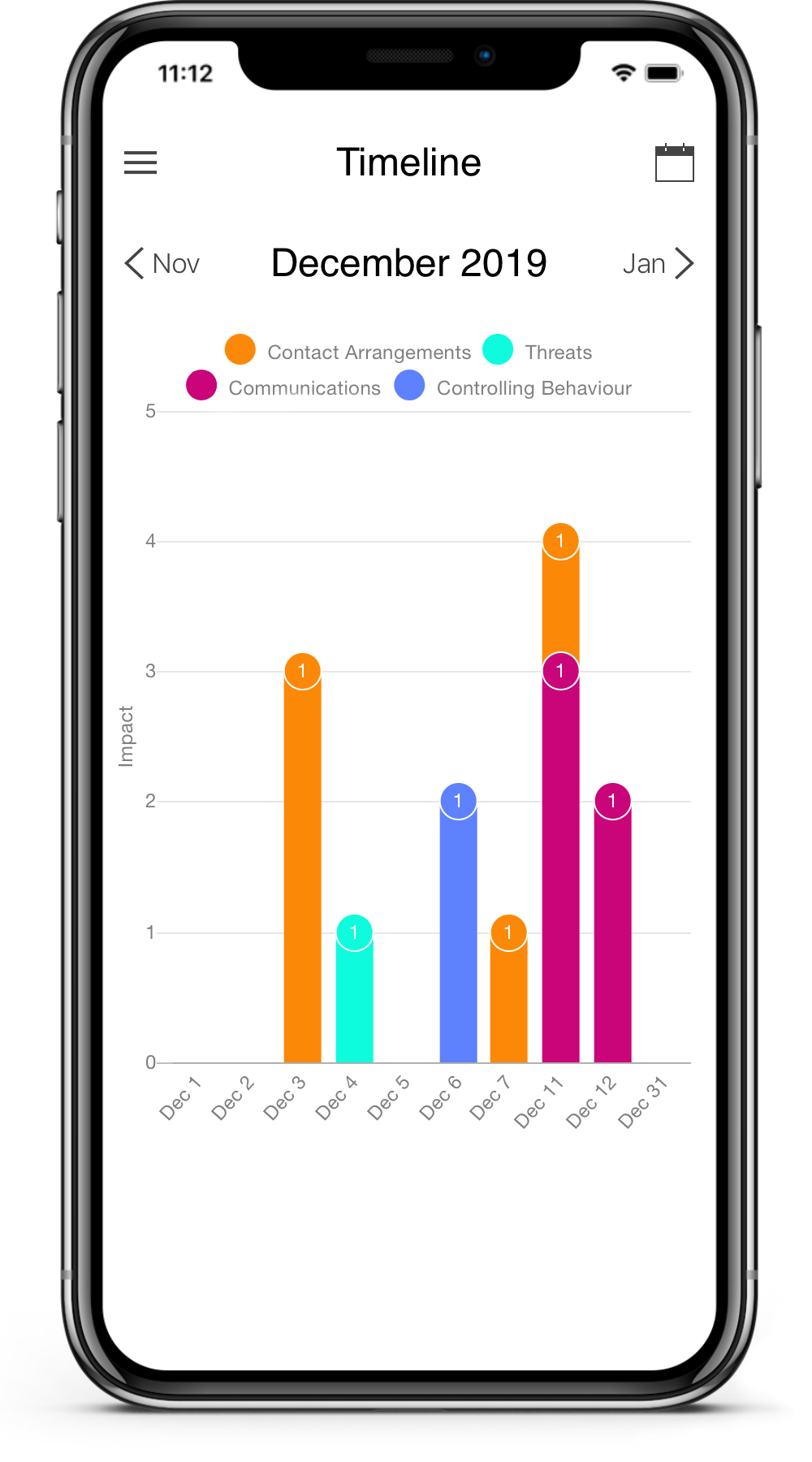 Gather Evidence For All Situations
If you are a victim of parental alienation, coercive control, domestic abuse, harassment, stalking, neighbour disputes, housing problems or employment problems, ONRECORD is ideal for gathering evidence to prove your case.  It is just as useful for recording other ongoing difficulties such as applying for continuing NHS or social care funding.
Simple, Online Tools
Login to your ONRECORD account on the mobile app or on our website.  Record information about any event in a simple, intuitive process.  Show where it happened and attach any relevant photos, screenshots, documents or video or audio recordings. When uploaded, records are stored in date order and can be reviewed or downloaded to be used as evidence in legal or other proceedings or to support a funding application.
Connect to a professional, such as a solicitor or counsellor, of your choice, to give immediate access to your evidence so as to get help and advice. Your adviser can review and download your records and you can use confidential messaging within the app.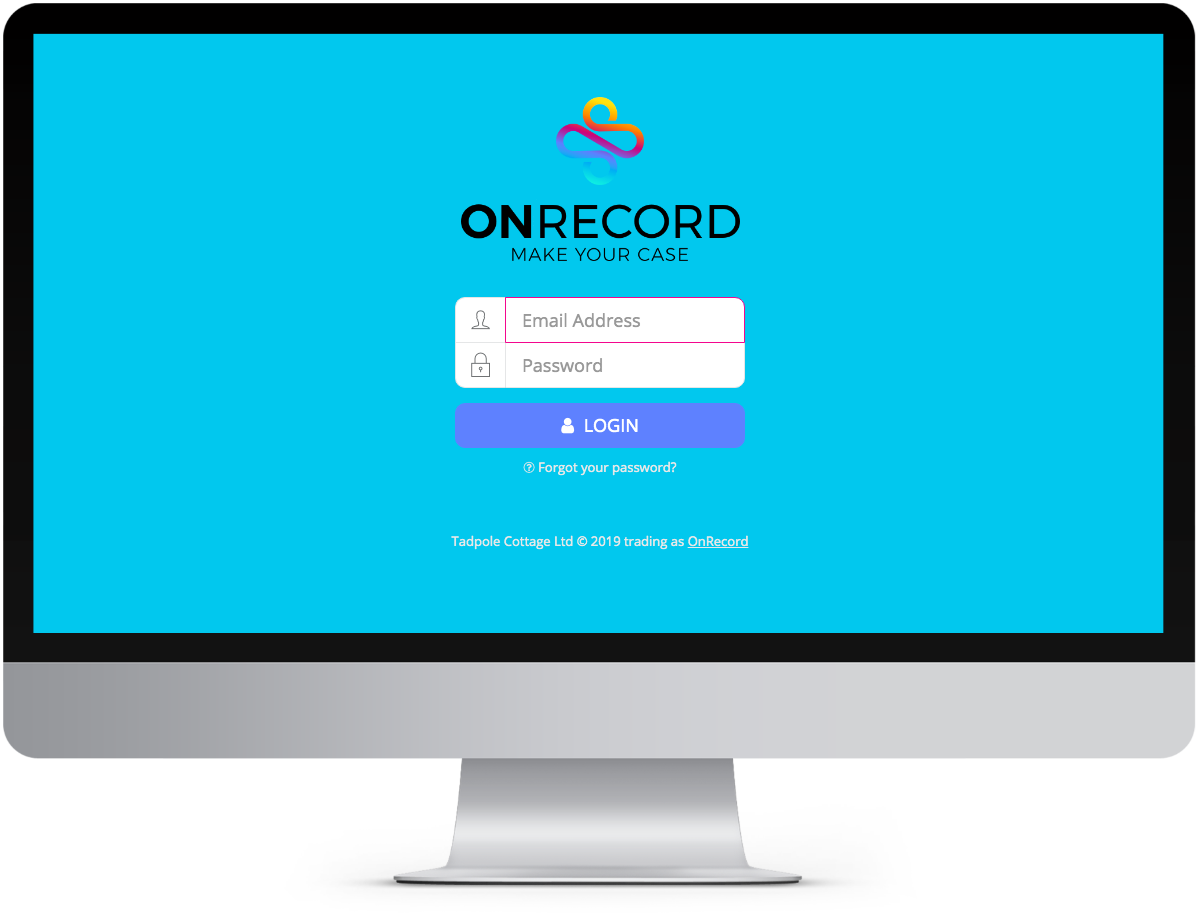 ONRECORD makes it simple, quick and easy to gather, save, organise and communicate your evidence so that you can get the help you need. ONRECORD empowers you to stand up for yourself by making it easy for you to gather and present the evidence you need to prove your case, with or without professional help.
Sign up to ONRECORD Today
Login on our website or download the free mobile app to access all the features.
Developed by Experts
After long careers in the law and in medicine, Jill Canvin and George Hibbert have seen many people with serious life problems, unable to afford the help they need. They will show you how to save money and time by doing key tasks yourself.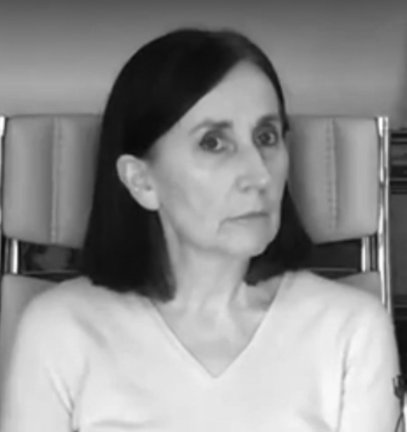 Jill Canvin
Co-Founder & Lawyer
George Hibbert
Co-Founder & Doctor
Jill and George offer expert guidance with informative podcasts, videos and written tutorials. Why do you need to gather evidence? What do you have to show to make your case? How do you make a good record? What are the best techniques for building a chronology of evidence? How do you write a witness statement?
Sign Up Now
The ONRECORD web application and mobile app are completely free currently.
Now download the app and start making records.